This post contains affiliate links, many which go to Amazon and are Geo-Affiliate links to nearest Amazon store.
Sit down, you look tired. Shopping for a good seat can be difficult, and I'm here to help. This is five full-body massage chairs to help you relax after a long day, and in this article, I'll be discussing five massage chairs, laying out the specs and features of each.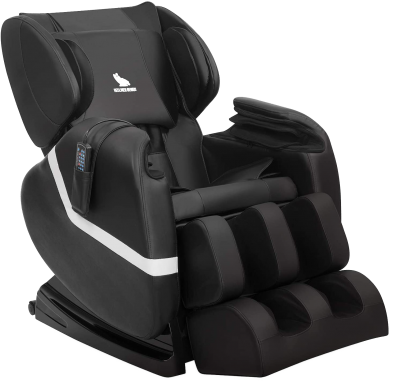 This chair comes to us from Mecor, and aside from a Bluetooth speaker, it features foot rollers, a waist heater, and full leather, black, modern design. It puts the center of gravity on your buttocks. It uses an airbag-based massage system, and pulse action. Its got a scalable calf section meaning this chair can handle users of different heights, from 10-15cm maximum scaling. It features 14 massage rollers, back heating, an extendable footrest, and best of all, it's a zero gravity chair meaning it reclines in a way that removes all the pressure from your body.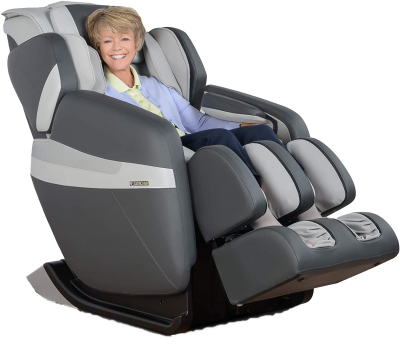 This one's really special, the Relaxonchair MK-Classic features intelligent body scan technology, meaning when you sit down the chair scans your curves and attempts to contour to them for maximum comfort. It uses an L-Track massage system that glides from the back of your skull to your buttocks. It's also the longest L-track on the market, accommodating individuals from 5'2 to 6'5. It comes fully assembled! Huge plus! It uses an airbag massage system for the rest of the chair and features heat therapy like most standard massage chairs. This chair, like the others, on this list, is a zero-g chair!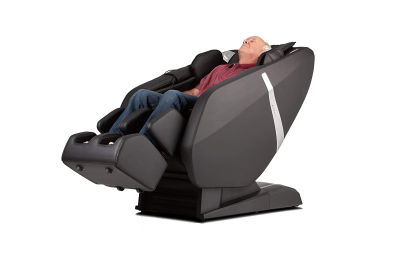 This one uses full on-air compression massage and features a shiatsu massage mechanism. It also has a Bluetooth speaker system and a three-year warranty. Its heat therapy system uses infrared heat, for precision relief. It also uses an L-Track like our last chair, meaning the back of your head to the bottom of your cheeks gets plenty of relaxing massage comfort. Finally, it adjusts to fit users from 5'0 to 6'2!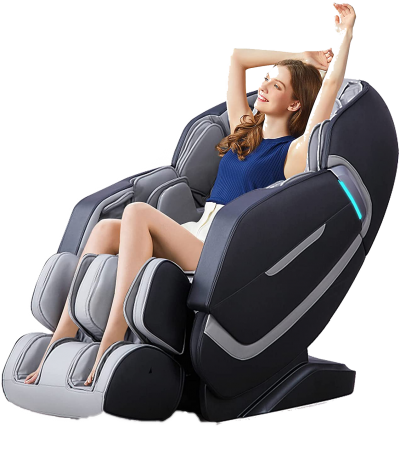 This chair by YuuYee features body scanning, meaning it detects your various parts and applies pressure as you set it. It comes in black, and features five massage techniques including Shiatsu, kneading, tapping, tapping, kneading, and tapping. When the chair is shut off, it automatically resets, setting up and resetting the manipulator, which is quite a nice function. It has five modes, Comfort, relax, energy, waist, and buttock, neck and shoulder, full body.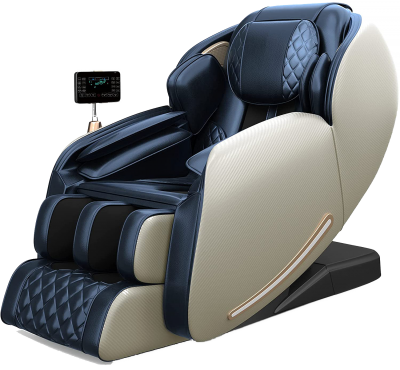 The Favor-06 uses an SL-track, gliding across your back to your hips for maximum comfort. It's able to accommodate anyone from 5'1 to 6'1 and features heat therapy. It has a full foot massage setup, as well as Thai stretch massaging via the backrests reclining function. It's easy to set up, and comes with everything you need. The reviews say you need a good eight-foot clearance from the wall, which is likely the standard for chairs like this.
This has been 5 Full Body Massage Chairs to Help You Relax After a Long Day, and if you enjoyed the sound of my voice, or found this info helpful, consider supporting this channel. Thank you for reading, and have a wonderful rest of your day.